The Deloitte Global Human Capital Trends 2015 survey found that engagement, retention, and culture was the number one HR issue facing companies today. Based on over 3,300 responses from more than 100 countries, 87% of surveyed respondents listed retention, engagement, and culture as their most important HR imperative, with half saying this issue is "urgent."[1]

This webinar discusses how GuideOne Insurance used pulse surveys to better understand its IT workforce, address their concerns, improve engagement, and reduce turnover. We will also explore how using engagement surveys can both improve work for employees and reduce the costs associated with turnover.

In this webinar we:
Fill out the form on the right to watch this free webinar.
Presenters:

Robin Erickson, Ph.D., directs Bersin by Deloitte's Talent Acquisition, Engagement and Retention Research practice, where she draws on her most recent experiences focused on Talent Strategies consulting and research for Deloitte's Human Capital practice. In addition to her Bersin by Deloitte publications, she led Deloitte's global Talent 2020 longitudinal survey series and has authored two Deloitte Review publications. With more than 20 years in management consulting, Robin has broad experience in talent strategy, change management, retention improvement, workforce planning, organization design, mass career customization, diversity and inclusion, leadership alignment, culture assessment, workforce transition, project management, and facilitation. Robin holds a doctorate from Northwestern University in Organizational Communication and Change, a Master's degree in Communication from Northwestern University, a Master's degree in Theology from Northern Seminary, and a Bachelor of Arts degree from the University of Chicago.
Doug Cretsinger, Senior Vice President, Business Transformation & CIO at GuideOne Insurance, oversees the enterprise project management office (EPMO), process improvement and lean operation efforts, as well as strategic and operational planning.

He graduated from Drake University with a BS in Business Administration and an MBA degree. He joined GuideOne in 2012 but worked for the company previously from 1982 to 2000 and held various positions, including Assistant Vice President of IT, Director of Marketing and Training, and Regional Claims Manager.

Doug holds a Project Management Professional (PMP) certification from the Project Management Institute and is certified in Strategy and Portfolio Management from Stanford University.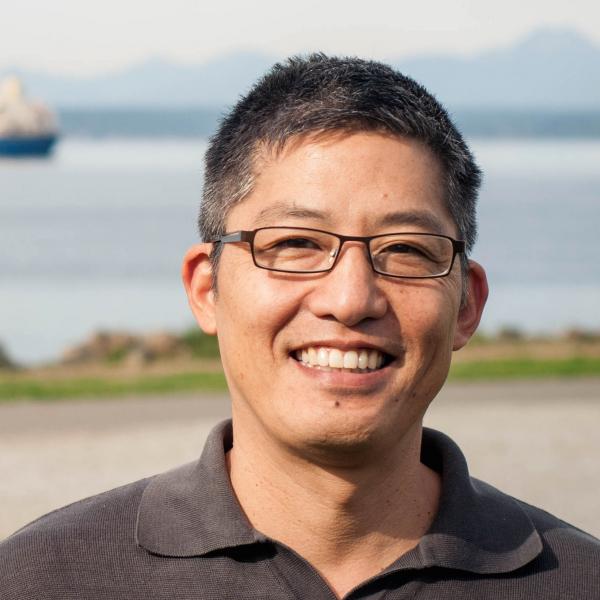 Kevin Nakao, head of employee engagement for TINYpulse, will lead the webinar. Prior to joining TINYpulse, Kevin was the cofounder and CEO of MeritShare, an online peer recognition service acquired by TerryBerry in 2014. He is the former COO and President of WhitePages, Inc. He has also served in senior roles and as an officer at publicly traded companies including RealNetworks, Fox, and Universal Music. Kevin has an MBA from Harvard Business School and BA from Whitman College. He is a guest writer for Mashable, TechCrunch, and GeekWire on marketing and employee engagement.
[1] Global Human Capital Trends 2015: Leading in the New World of Work, Deloitte University Press, 2015.