Being a manager would be easier if new hires knew exactly what to do the first day they sat down at their desks. Unfortunately, it can take as long as eight months before an employee is able to be fully productive at a new company.
While you can't expect your rookies to knock it out of the park on day one, you can take steps to increase the chances they become fully competent in their jobs quicker than the average worker. With that in mind, here are 10 tips you can use to get your new hires up to speed and acclimated to your company culture sooner rather than later:
01. Start the employee onboarding process before the first day
You can't expect your new hires to do anything work related before their first day. But you can give them the option to familiarize themselves with company culture and policies, as well as the clients they'll be working with or the projects they'll be working on.
02. Have your new hires start work on a Monday
The workweek starts on Monday. Your new hires will have a full week to get acclimated to their new job when they show up on the first day of the week.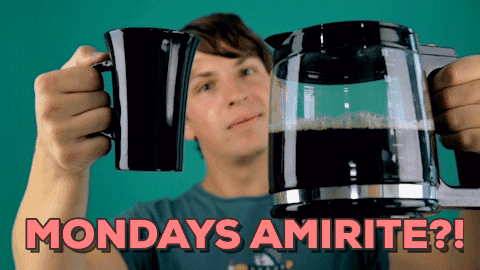 SOURCE: GIPHY
03. Introduce your rookies to the rest of the team right away
Ever started a new job where you weren't introduced to anyone? It's just a bit awkward, to say the least. Shortly after your employees show up to the office for the first time, take some time to walk around and introduce them to their new coworkers.
04. Get all of the HR paperwork out of the way pronto
It's just one of those things you have to do. The sooner you get it out of the way, the sooner you can start showing your new hire the ropes.
05. Schedule multiple new hires to start on the same day
Not only will new hires who start on the same day bond over the fact they are all in the same boat, this approach will minimize distractions for your other employees who have work to do.
06. Pair each new hire with a mentor of sorts
Give them someone they can go to with any questions. The mentor should be able to show them what they need to do.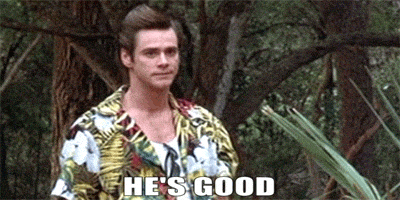 SOURCE: GIPHY
07. Take your team out for a group lunch
When lunchtime rolls around, take the team out for an informal bite to eat. Play some icebreaker games so everyone can get to know the rookies a bit better.
08. Ease your new hires into their workloads
Put the training wheels on your new employees' workloads so they don't get overwhelmed right off the bat. First impressions matter — don't forget it.
09. Provide lots of feedback on early assignments
You should provide feedback to all of your employees. But you should go the extra mile with your new hires. That way, you can be sure that they know exactly what's expected of them moving forward.
10. Encourage your new hires to ask lots of questions
When you start a new job, you'll invariably have a ton of questions. Let your new hires know that you (and their mentor) are there to answer any and all of them.
What employee onboarding best practices do you think are missing from this list? Let us know!
RELATED POSTS: