A new book has a controversial claim: if your organization isn't succeeding, the problem isn't strategy, it's people. More specifically, it's getting everyone on the same page, following the same strategy toward the same goal.
In an article in the Harvard Business Review, author Peter Bregman discusses how to align everyone in the organization into what they call the "Big Arrow," so each member of the team is laser focused on performing their role. This, of course, beats everyone gunning in a different direction.
Bregman says defining and executing strategy has been the focus of his research for more than 25 years.
Strategy Communication vs. Strategy Execution
You might be talking about strategy with employees on a daily basis. And that's a good start. But Bregman says it's not enough.
"Strategy development and communication are about knowing something, [while] strategy execution is about doing something. And the gap between what you know and what you do is often huge. Add in the necessity of having everyone acting in alignment with each other, and it gets even huger."
Even at organizations that appear to be well run, people are often working at cross-purposes. It's easy for employees to stay in their bubbles, working on what they individually deem to be important. It's more difficult for people to sacrifice their egos a bit and collaborate effectively.
Consider the results we found in our Employee Engagement Report: the top factor holding employees back from fulfilling their potential is their colleagues dropping the ball.
What's the Most Important Thing?
Bregman says it's important for leaders to align themselves first. What's the single most crucial business outcome for the next year? Figuring out where you need to direct your focus is critical in developing a "Big Arrow" strategy.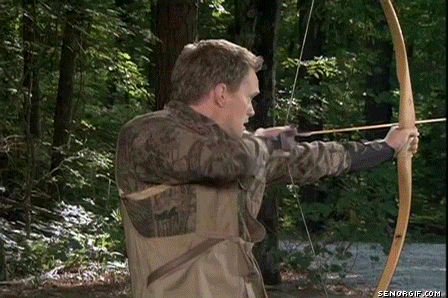 SOURCE: GIPHY
Once you've determined your approach, it's time to figure out which behaviors are needed to achieve your goal. Who will be the top few individuals most responsible for overseeing this throughout the organization? What tools do they need to execute the strategy? How will the strategy be communicated at every level? How will employees be held accountable for executing it?
It's easy for organizations to select a number of different goals and strategies and then approach each halfheartedly. But selecting a single goal with a single strategy and focusing all your resources on it is more difficult.
When done correctly, however, the results aren't just good for the bottom line. One consistent thing we've seen at TINYpulse is that employees want to work for goal-oriented organizations making an impact in their respective market sectors and communities. In this light, focusing your company's energy in the same direction is a key tool in improving employee retention too.
RELATED POSTS: