Employee engagement is pretty much a universally agreed-upon goal for human resources departments everywhere. But while offering something like time to work on personal projects might appeal to developers, or while creating collaborative spaces supports those whose specific jobs require interpersonal work, not all employee roles benefit equally from traditional engagement ideas.
The secretary who can't leave the front desk may not be able to participate in your company's sundae bar party, for example. The accountant with upcoming tax-time deadlines may not be able to take the day off to volunteer with your team.

That doesn't mean that workers like these — in what might be considered "repetitive" jobs — can't be engaged. It just means that you have to work a little harder to devise engagement schemes that serve all of your workers well.
An easy way to ensure your employee engagement efforts are successful is repeating a simple phrase as you design your engagement program: "Will this help everyone?" Get into the habit of using those words as your engagement mantra and you'll have no problem coming up with an approach that works for every member of your team.
With that in mind, let's take a look at three tips that should point you in the right direction for creating an engagement initiative that works for everyone.
01. Consider all constituencies

The best employee engagement programs are created in a thoughtful manner. Though ideas abound online for possible engagement strategies, you shouldn't just choose the first one that catches your attention.
Instead, make a list of all the engagement ideas you're thinking about adopting. Then, before rolling anything out, go through every possibility and think through the ways workers at every level will be impacted. Will all of your different employee constituencies receive equal (or at least, comparable) benefit? If not, move on to the next strategy.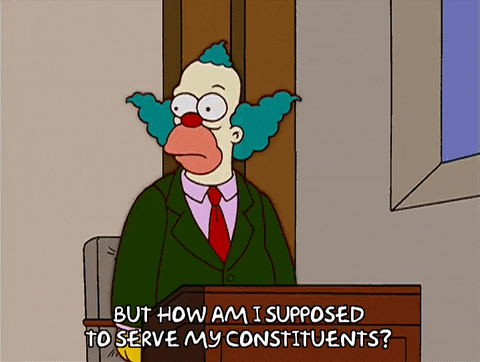 SOURCE: GIPHY
02. Choose engagement strategies that don't depend on job function
Of course, one way to avoid being put in this position is to steer clear of engagement program ideas that are built around specific roles or positions.
Take, for example, a personal development program that gives employees a certain amount of funding to direct towards educational opportunities of their choice.

This type of arrangement can have a powerful impact on employee engagement. A survey conducted by Randstad and Ipsos Public Affairs found that 28% of surveyed employees cited "Investing in employees' careers through training, professional development, or continuing education" as one of the most effective engagement tools.

The beauty of professional development is that employees at all levels and in all positions can benefit. While you may find that some workers won't take advantage of this particular perk, it won't be because their specific job role prohibited them from engaging. Other opportunities like this exist, but it's up to you to find them.

03. Offer more challenging opportunities
Ultimately, the secret to engaging employees in boring jobs may not come in the form of a formal engagement program. It might be that all it takes is offering them opportunities to challenge themselves within their existing roles.
According to Sheryl Kovach, president and CEO of Kandor Group, in an article for BenefitsPRO:
"When employees don't feel challenged, they tend to get bored, and when employees get bored, generally, their motivation levels decrease. Their degree of overall commitment toward the organization begins to suffer."
Employees in any role — no matter how boring or repetitive — can be challenged with opportunities to learn something new, get involved in a new project, or refine a new skill. And the best way to uncover these opportunities is simply to ask.

Train your managers to work closely with their direct reports to uncover their career goals and how they see themselves advancing towards them. They may be surprised to find that employees in boring positions have aspirations for more exciting roles (or that they love their current jobs but want opportunities to expand and grow within them).

Let all the workers in your company know that you value personal development and that you're willing to put resources behind your claims. Even those in "boring" positions won't be able to help but feel engaged.

What other tips do you have for engaging workers in less exciting jobs?

RELATED POSTS: