Employee onboarding programs can make or break any company.
After all, first impressions matter. If an employee encounters disarray and chaos during their first week on the job, they probably won't form the most favorable opinion of their new employer.
However, companies with great onboarding programs can expect to retain their new employees for some time. This is important because it costs a lot of money to hire new team members.
Consider the following from TalentWise:
91% of employees stick around for at least a year when organizations have efficient onboarding processes

69% of them stick around for at least three years when companies have well-structured onboarding programs
How much attention are you paying to your company's own onboarding program? Is it as effective as you want it to be?
If not, don't sweat it. Your employee onboarding program is not set in stone.
If your program leaves something to be desired, you can take proactive steps to improve your approach to onboarding. As a result, you'll benefit from new hires who are engaged right away.
With that in mind, let's take a look at three onboarding practices from brand-name tech companies. Incorporate some variation of these tips into your own program and sit back and enjoy the results.
SOURCE: GIPHY
01.

Netflix: Let new hires tackle huge projects right away
In a recent Quora discussion, Poorna Udupi, an engineer at Netflix, outlined the streaming service's onboarding process.
Of particular note is the fact that the company gives new hires the opportunity to be involved in large projects right from the get-go. In Udupi's case, he started working on Netflix for AppleTV.
Four months after he started at Netflix, he saw his work being used by tons of customers.
Some other highlights from Netflix's onboarding process:
Technology is set up when you arrive

A dedicated mentor is assigned to help each new hire

Netflix's top executives, including CEO Reed Hastings, meet with all new hires

Udupi requested a desktop workstation server over a self-serve portal and it was on his desk the next day
It's very evident that Netflix cares about setting up its new employees for success on day one. Your company should mimic that approach.
02.

Google: Encourage managers to think about their new employees before those folks start working
It's no secret that Google can run analytics better than most organizations.
Folks on Google's analytics team recently figured out an easy way to accelerate time-to-productivity by 25%, according to an ERE piece. Exactly how they did that might surprise you.
Instead of waiting until Monday to begin thinking about a new hire, Google's HR team decided to send out reminder emails to managers the Sunday before a new hire starts. These emails gently nudge managers to consider five tasks that Google's data says are vitally important to the success of new employees:
Discuss their role and responsibilities

Find a peer buddy to mentor them

Introduce your new hire to the rest of the team

Check in with your new hires once a month for the first six months

Encourage open dialogue
Keep in mind that managers aren't forced to do anything. Google just reminds them that these five tasks have been proven to help new hires adjust to their new surroundings.
If your managers tend to start thinking about new employees on their first day, you may want to encourage them to change their approach and begin thinking about onboarding a few days earlier.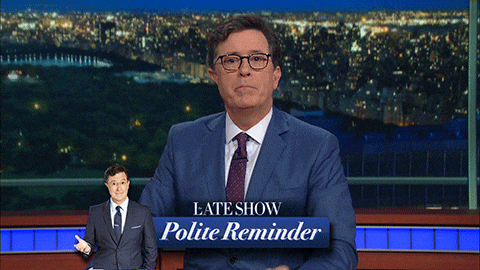 SOURCE: GIPHY
03.

Zappos: Pay your employees to leave if they don't like the job
Our previous research revealed that work culture is one of the top correlated factors to employee happiness. Additionally, colleagues are the number one reason employees love their jobs.
That being the case, it's critical that new hires fit in with company culture and get along with their coworkers. Otherwise, you risk hiring bad blood that will pollute what is otherwise a happy, productive atmosphere.
The folks over at Zappos understand this perfectly. The e-commerce footwear juggernaut, which is owned by Amazon, offers employees a five-week course that teaches them everything they need to know about company culture and values.
At the end of the course, employees are offered $2,000 to leave if they don't think they're the right fit. Believe it or not, only about 1% of new hires have historically taken the money.
Amazon deemed this approach so effective that it adopted it on its own. Jeff Bezos and company pay employees $5,000 to quit.
Onboarding programs are the first touch a new hire makes with your organization. In order to make a great impression and set them up for success, you must be deliberate in creating a plan that ensures they'll be engrossed in the culture and their responsibilities in no time.
May these tips from Netflix, Google, and Zappos inspire your own onboarding program!
RELATED POSTS: