The results are in, and Social Tables is the winner of the TINYpulse Employee Recognition Award in the Technology & Software industry.
You're probably wondering how we came to this conclusion ...
Over 500 companies around the world use TINYpulse's peer-recognition platform called Cheers for Peers.
We separated the companies into 14 different industries then compared which company sent the most Cheers within their organization over the course of the past six months.
About

Social Tables
Social Tables is a cloud-based software that connects planners and venues to increase communication. Their values are right on target for fostering employee engagement: high quality, every day is a school day, constant innovation, stay lean, always honest, be outrageous.
We got a chance to speak with the team to go behind the scenes of the organization to find out what makes Social Tables one of the best places to work. Let's see what they had to say.
Q: What was the funniest recognition you've ever received?
A: From the CEO to a member of the marketing team, "Every time you organize an event, you take expectations, strap them up with dynamite, and blow them out of the water. Congrats on another amazing event, and thank you for all that you do. This is me raising the roof.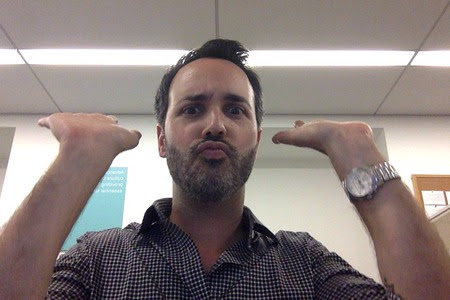 Q: What was the happiest moment at work?
A: From a TINYpulse question. My happiest work memory is a family weekend dinner. It was such a unique event that we are able to enjoy with our families and coworkers. Most people dread going to work events with loved ones, but at family weekend, it was clear that our loved ones were proud and honored to be there.

Q: What kind of fun activities does your company participate in?
A: Every day is an activity around here. We like to be together and are also involved in the industry and community. So from push-up club to DCTech meet ups to our annual awards party, there is always something going on to make us smile.​
Q: What is the one thing that every company can do to make their employees happier?
A: The most important thing you can do for employee happiness is actually care. If your employees trust that you want to take care of them, they will give you the benefit of the doubt when things aren't exactly right.
RELATED POSTS: