The Perfect Employee Appreciation Day in 4 Simple Steps
Your employees know that you appreciate them. They know their hard work is valued. They know they're integral to the entire organization.
Right?
Probably not. According to our 2017 Employee Engagement Report, only 25% of employees feel highly valued at work. That number represents a significant 16-point drop from the previous year.
But fear not. A great step toward improving recognition starts with celebrating Employee Appreciation Day, which is held the first Friday each March. The next one is coming up on March 2, 2018.
Truly appreciating your employees, however, is something you need to do every day. Once a year won't cut it.
In order for them to be successful, your employee appreciation efforts require a targeted approach. Good news: Our research has demonstrated that effective employee recognition efforts fit into four categories. By making sure your employee appreciation initiatives touch on each of them, you can increase the chances your whole team feels valued at work.
01.

Recognition and retention are linked
Our research has consistently shown that employees who feel valued stick around longer. With a strengthening job market and the high cost of turnover, those who let employee recognition slide do so at their own peril.
One way to recognize employees is by investing in them. Bringing in new technology and platforms that support workers and make their lives easier shows that you value their time. If your employees are using old technology, they're frustrated and unable to get all their work done as efficiently as they should be able to — it's that simple. There's an easy solution: Spring for new computers and new platforms, and announce the news on Employee Appreciation Day.
Introducing a flexible schedule program is another move popular with employees. So long as they are doing their jobs well, does it really matter when your employees get their work done? More companies are choosing to recognize their employees' hard work by embracing flexible scheduling. As an added bonus, productivity and retention improve.
These actions can be part of a larger initiative to create work-life balance. Your employees won't reach their full potential if they're constantly burnt out. Using technology that makes work easier will almost certainly help each employee reclaim some part of their week.
SOURCE: GIPHY
02. Praise sways perception of the workplace
Employee appreciation and culture are intertwined. With the positive vibes of praise comes a supportive culture that employees want to be a part of. Let employees know that their efforts are valued to boost morale and improve the office environment.
One way to show appreciation is by sponsoring an in-office happy hour. You can buy a few bottles of booze or hire a professional bartender for the afternoon. Show your gratitude by encouraging your staff to have a drink or two, relax, and socialize. You can rest assured knowing your employees will have a pretty decent time in what doubles as an enjoyable team-building activity.
Another way to shift perceptions about the workplace is to organize a company-wide scavenger hunt. Keep it confined to your office campus, assuming it's large enough. If you're feeling more adventurous, use the neighborhood.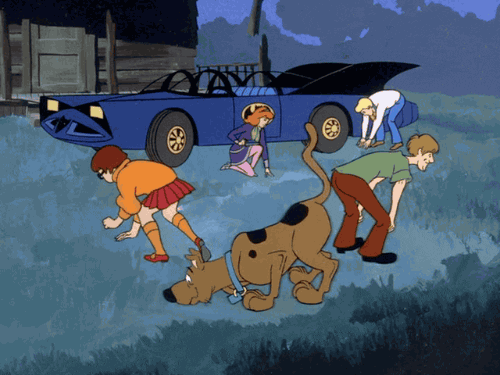 Make the workplace a bit friendlier by allowing employees to redecorate it. You can also let your employees repaint the walls and reorganize the furniture. Add plants and other office accoutrement as needed.
Letting employees leave early on Fridays may improve their perception of the work environment on Mondays. As Entrepreneur notes, two-thirds of employees believe that being able to call it a week on Friday afternoons during the summer boosts productivity.
03. Appreciation improves peer-to-peer relationships
While supervisor support is important, employees value peer support even more. Our research has revealed that, more than any other factor, peers make or break workplace culture; 70% of employees attribute an engaging environment to their colleagues.
For Employee Appreciation Day, think about ways to bring employees together in fun and mildly competitive ways. Have an afternoon of games. Bring in an Xbox and track down all the board games and card games you have at your house. Playing games is a great way for coworkers to get to know each other even better.
Or start your own Office Olympics. Break your employees into small groups and figure out a number of funny events to determine the winners of your Office Olympics. Here's a guide for some inspiration.
Planning a painting party at the office is another fun way for employees to unwind together. You can also hire artists to come to your office and walk your employees through painting the same picture. They'll bring the supplies, and you can bring the wine.
To help forge those long-term bonds, consider investing in a killer espresso machine. Everyone needs their java fix. On Employee Appreciation Day, unveil a brand-new machine that will make your company's coffee game the envy of competitors. In doing so, you'll also encourage employees to forge those all-important informal connections.
04.

Employee-supervisor relationships rely on recognition
Employees want to work for people who value their work. And that means showing employees that you understand what a crucial role they're playing. A simple thank-you is a good first step.
If you want to level up your recognition game, call a local caterer and give your staff a tasty meal they won't soon forget. Your employees are hungry and they like delicious food — especially when they don't have to pay for it.
The occasional token of your appreciation goes a long way too. You will never go wrong when you give your employees a gift card to Amazon or a popular local restaurant.
Praising employees via social media is another smart idea. Tweet a picture of your employees and let the world know how awesome they are.
Whether your workers are hunched over their computers all day or use standing desks to get their jobs done, who couldn't use a back rub? Hire a massage therapist or two for the day, and have them go around the office rubbing the shoulders of those in need of relief.
If you want to continue growing your company, you need to have a team full of engaged workers who know, with certainty, that their employers are very appreciative of their contributions. In this light, great companies encourage managers to regularly recognize their team's efforts in order to show employees how thankful they are for their hard work. They also encourage peers to recognize their colleagues' work — either in person or by using a peer-to-peer recognition tool.
Employee Appreciation Day comes once a year. But to truly create a team of happy and motivated workers, you need to make sure your organization's recognition efforts are a cornerstone of company culture. Save the major celebration for the holiday. But remember that small gestures can make enormous differences throughout the course of the year.